Currently we have perspective drawings from architect Jonathan Lucas for two complete structures. (Others are newer or have been in enough flux that we have not yet invested in these drawings.) These should give you a good idea of the planned aesthetic for the residences. More drawings should be available soon!
3 BR Split-Suite House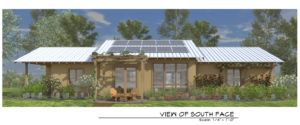 For reference, below is the floorplan for this structure (it is further explained on the Living Options page). This drawing is the view of the south (sunny) side. You'll note the low-pitched metal roof, raised over the living section, probably an earthen plaster finish on the outside walls, and solar panels on the roof.

Duplexed Townhouse
This is the south side of a structure that duplexes a 2 Bedroom Townhouse on the left and a 3 Bedroom Townhouse (a 2 BR Townhouse with attached Small Studio Apartment) on the right. Remember these are 2-story Living Options. For reference, here are the floorplans (also explained on the Living Options page). Again note the sunny south side, low-pitched metal roofs with solar panels on top. (Wall colors, by the way, can be changed.)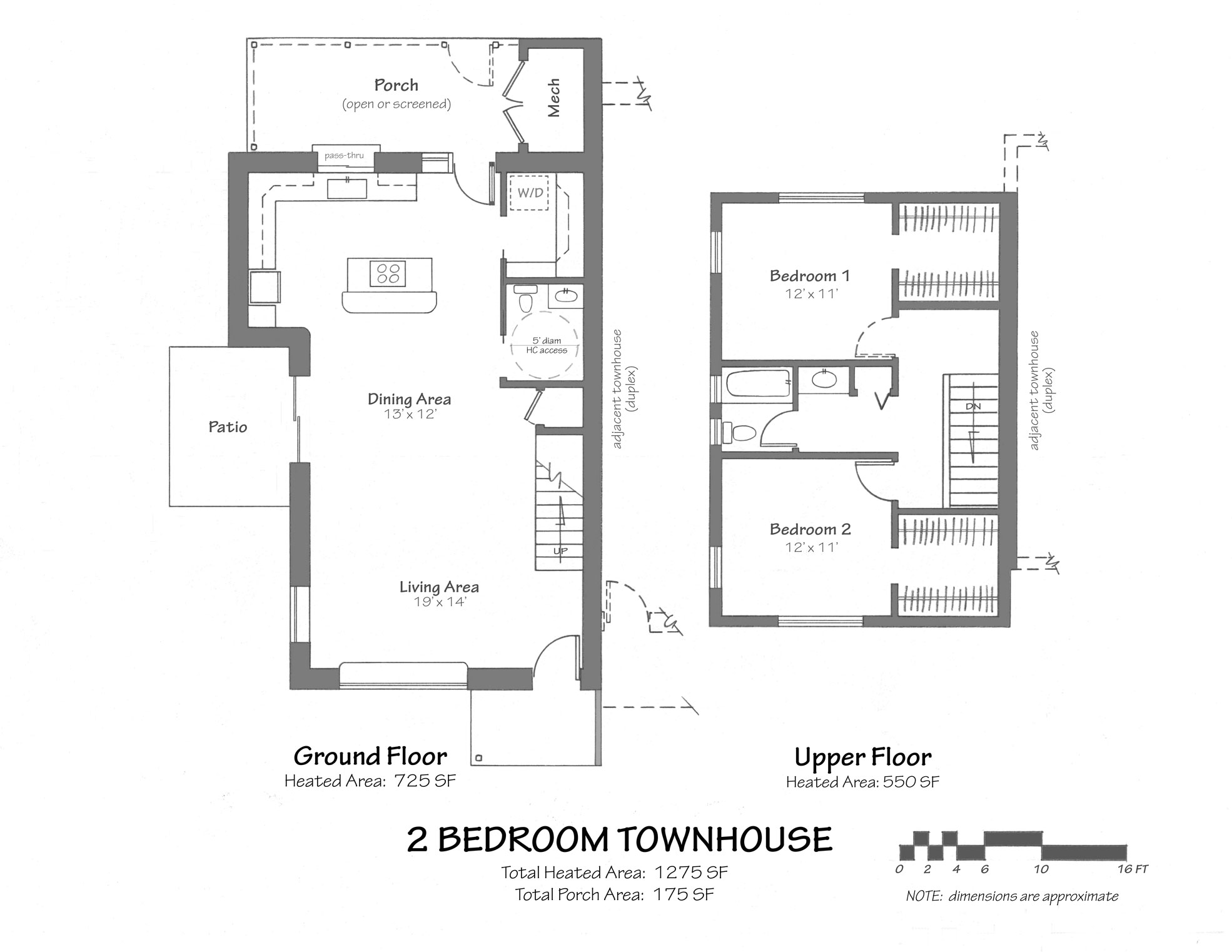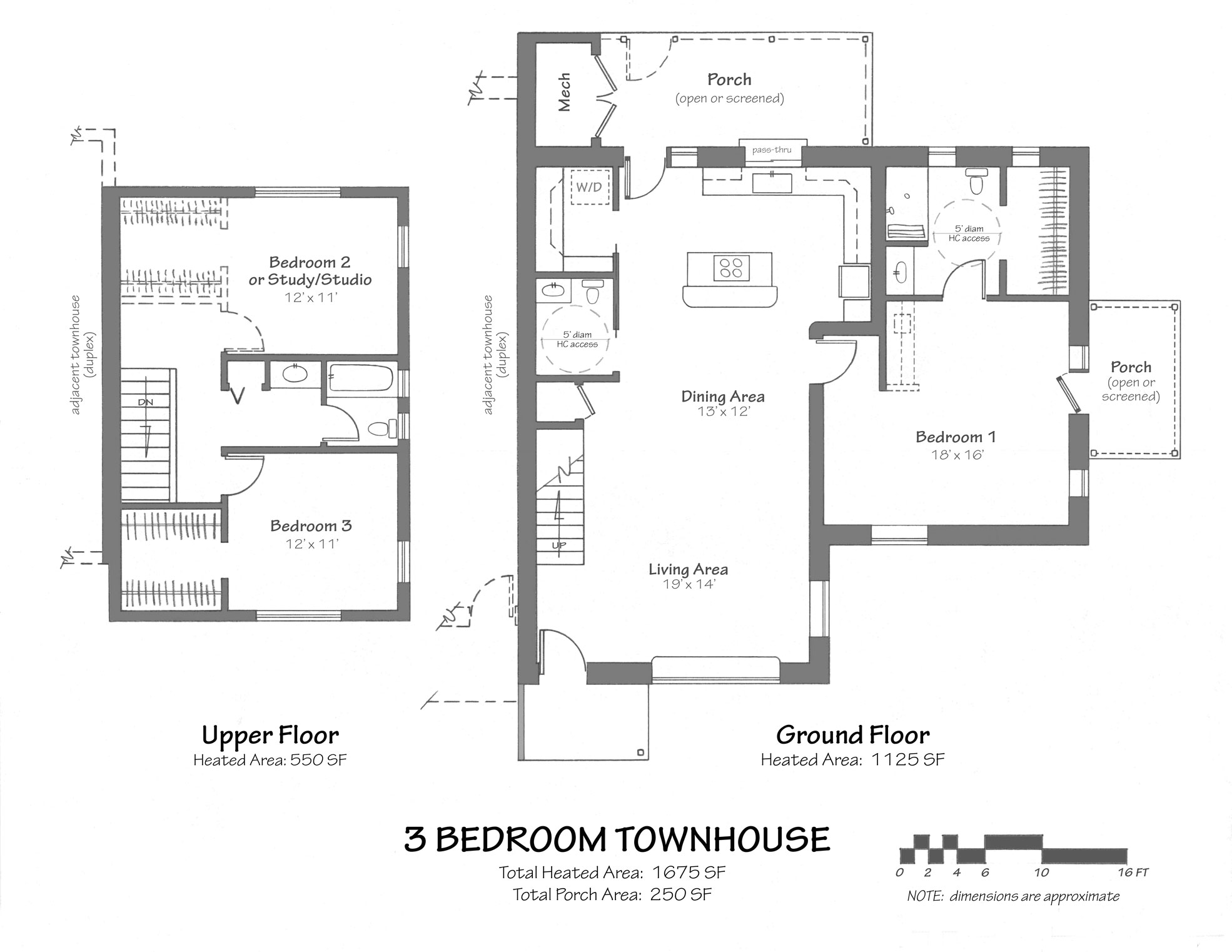 All floorplans on this page are by Katy Ansardi.
rev 11/11/21