Common Ground Ecovillage has a strong core of committed members who are giving of their time, talent, and resources to building a community together. We are a growing group of individuals and families from the Triangle area, ranging in age from 20's to 70's. Except for a few retirees, we have middle-class jobs in the area as teachers, farmers, business managers, computer technicians, artists, musicians, and more. Here are some of our members:
I am a professor at a university in North Carolina (hint: think red), and conduct research related to socio-emotional development. I am very interested in processes, particularly the socialization processes embedded in cultures and families that help inform individuals about their experience and understanding of emotion. I am also very interested in the socialization of gender, and have heated but happy arguments with the more biologically-based researchers in my family about gender differences. I also have thought deeply about issues related to race for a long time, and am grateful for the opportunity recently to turn toward social change work in my research. I work a lot (all right, my family might say all the time), and when not working (which I consider proof that I don't work all the time), I am equally busy: gardening; fooling around with the cats, chickens, children; exercising in the form of yoga or hiking; or making things with fabric, wool, wood, or clay. I love traveling, especially traveling cheaply, and have hiked in the Yukon, Australia, and New Zealand, and lived briefly in the Philippines, Israel, and Costa Rica.
Planning, Design, and Development Circle Operational Leader According to Wikipedia, I am "an American philosopher, teacher, and writer, author of widely used primers in critical thinking and ethical practice and [have] written a variety of unconventional books and essays on philosophical topics", though apparently my thinking is also too wide-ranging and practical! I am companion of Amy and father of our two lovely and adventurous children; a carpenter and mason thanks to building from an early age with my architect father and jack-of-all-trades grandfather, both of whom also had longtime associations with Frank Lloyd Wright; a musician (vocal a capella groups mostly), avid backpacker and wilderness lover, chess player, watercolorist (thanks to my mother) and nature journalist, and urban gardener. I am the current record-holder for the number of nights camped out on the land.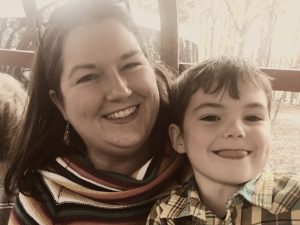 Bailey H.
Being the best mother I can be to this little guy entrusted in my care lead me to Common Ground. I believe it takes a village not only to rear children, but also to create substantial change that our society and planet will need to thrive toward our fullest potential. Each moment we spend with the people involved in this community and each task we complete help us to grow just a bit stronger in some way. Every step in my past from earning a BA in Motion Picture Production at Brooks Institute of Photography to studying Global Sustainability at UCLA and managing real estate investment properties has lead me here, with a burning desire to work passionately toward a better future for our children. I most specifically see that happening by reconnecting with the environment and our food. I am wholeheartedly inspired by this communities work in collaborative skills and conflict resolution tools. We look forward to living in a manner that most reflects our life's mission here at Common Ground Ecovillage!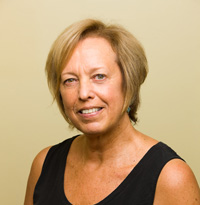 Carol S. J.
Carol's life has been devoted to following her passions in education, advocating for foster children, providing counseling for Women in Transition, managing a marital family Honda dealership and lastly pursing her family of origin's interest in farming. It is this most recently revived interest in farming that led her to study Biodynamic Agriculture. She brings this enthusiasm for farming with preparations and Biodynamic compost into her classroom with young children. Teaching them how to bring seeds to harvest using organic and Biodynamic Ag methods. She is currently teaching and mentoring Waldorf teachers in a developing school. Carol serves on the Land Stewardship Circle for Common Ground.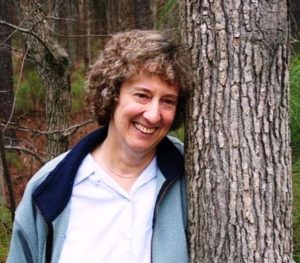 Donna A.
I was born in Boston, Massachusetts, and grew up on the campus of Andover Newton Theological School in Newton, Massachusetts, where my father worked as a speech professor. It was like the country in the city; I remember collecting horse chestnuts and spending much time outdoors. I started playing the guitar and singing folk songs when I was in middle school. I spent summers in Rangeley, Maine, which is where I first met George, my husband, at the young age of 17, and learned to love the outdoors. I was part of a small community with our neighbors there; a wonderful experience! Volunteer work sparked my interest in a professional career as an educator. I attended the University of Massachusetts at Boston and studied psychology and education. Two years later, I returned to school and received a master's degree in special education from Lesley University. I lived and taught in western Massachusetts for two years. I loved the country, small-town environment, and community living. This experience and my summers in Maine created in me a strong love of nature, and a desire to protect the earth and live sustainably. I especially learned how much happier we are and how much more we can accomplish, when we are together. I have two small businesses; one as an academic the other in pet sitting, and have interests in holistic health and energetic healing, both for people and animals. I enjoy creating in arts and crafts, singing, and writing. George and I have an organic flower and vegetable garden.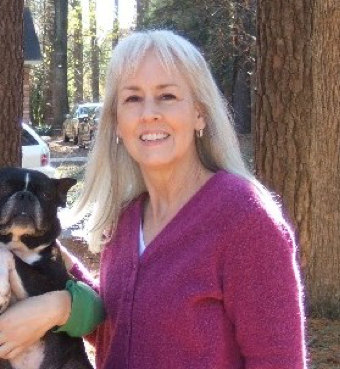 Donna J.
Donna believes in living simple in an uncluttered, sustainable lifestyle. She has an intense love of the land in this state and sees Common Ground as a remarkable opportunity to make others question their current way of living. She feels most strongly about environmental issues, land development practices and the high cost of housing in the current market. Donna received B.S. degree from NCSU in Zoology, and has worked as Science Teacher, Environmental Chemist and a Realtor. Dogs hold a special interest for her as she sees them as incredible creatures capable of helping humans in many ways.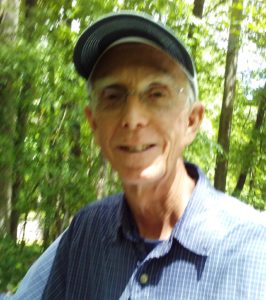 George A.
I was born in Farmington, Maine and grew up as one of seven children on a small family farm in Rangeley, Maine. As the oldest son, I had many responsibilities, and started my working life at the age of 9 as a golf caddy. Growing up as I did, I quickly learned the value of working together and helping each other. As is true of many little boys. . . I hated school until I got to middle school, when it became very interesting because of science and math classes. I attended the University of Maine and received a degree in business management; I also spent two years in an engineering program there. I have lived in several different states, following carpentry work. These include Florida, California, Texas, Colorado, New Mexico, New York, Maine, and North Carolina. I have always worked as part of a team to complete building projects. I have a background in commercial carpentry through the North Carolina Carpenters' Union; there I provided some leadership, and experienced my values of working together in brotherhood. I love to cook, and enjoy making interesting and unusual plant-based meals. My wife and I care for animals through pet sitting, and our own 4 rescued cats. I volunteer to fix health care equipment for a volunteer program in Durham, where items such as wheelchairs and walkers are interchanged and re-used according to need. The other "Geezers" and I, as part of Habitat for Humanity, build houses for low-income families in Durham. It has been meaningful for me to experience cooperative effort in my work and volunteer life. I would like to expand this experience into living in a community such as Common Ground Ecovillage, where there are shared values of living sustainably and working together, and supporting each other.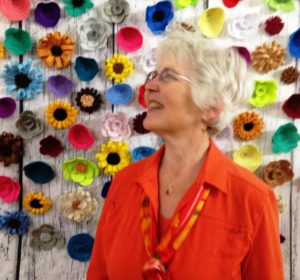 Hope H.

Governance & Training Circle Elected Representative. My background is broad and varied, from professional musician, corporate manager, sound and energy healer/teacher, to helping to build an intentional community. For the past six+ years at Common Ground, my chief focus has been to foster governance and cooperative skills practices that are in tune with the regenerative vision and culture we want to manifest in these crazy times. My deepest fulfillment and joy comes from spending time in our glorious land, particularly around wildflowers!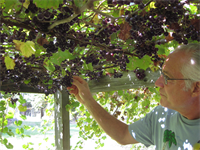 Jeffry G.
Land Stewardship Circle Operational Leader I grew up in the relative seclusion of the woods of the rural Georgia piedmont. From as early as I can remember, my primary passion other than being outdoors was school, especially science. I followed that passion to an enjoyable career in neuroscience research. Since retiring from that endeavor I have taken up a second career in market farming and returned to the woods. What attracts me to Common Ground Ecovillage is its lovely piece of land and its core agrarian mission. I have been a member of Common Ground since 2015, and along with my wife Margret, are now farming a portion of the Common Ground land.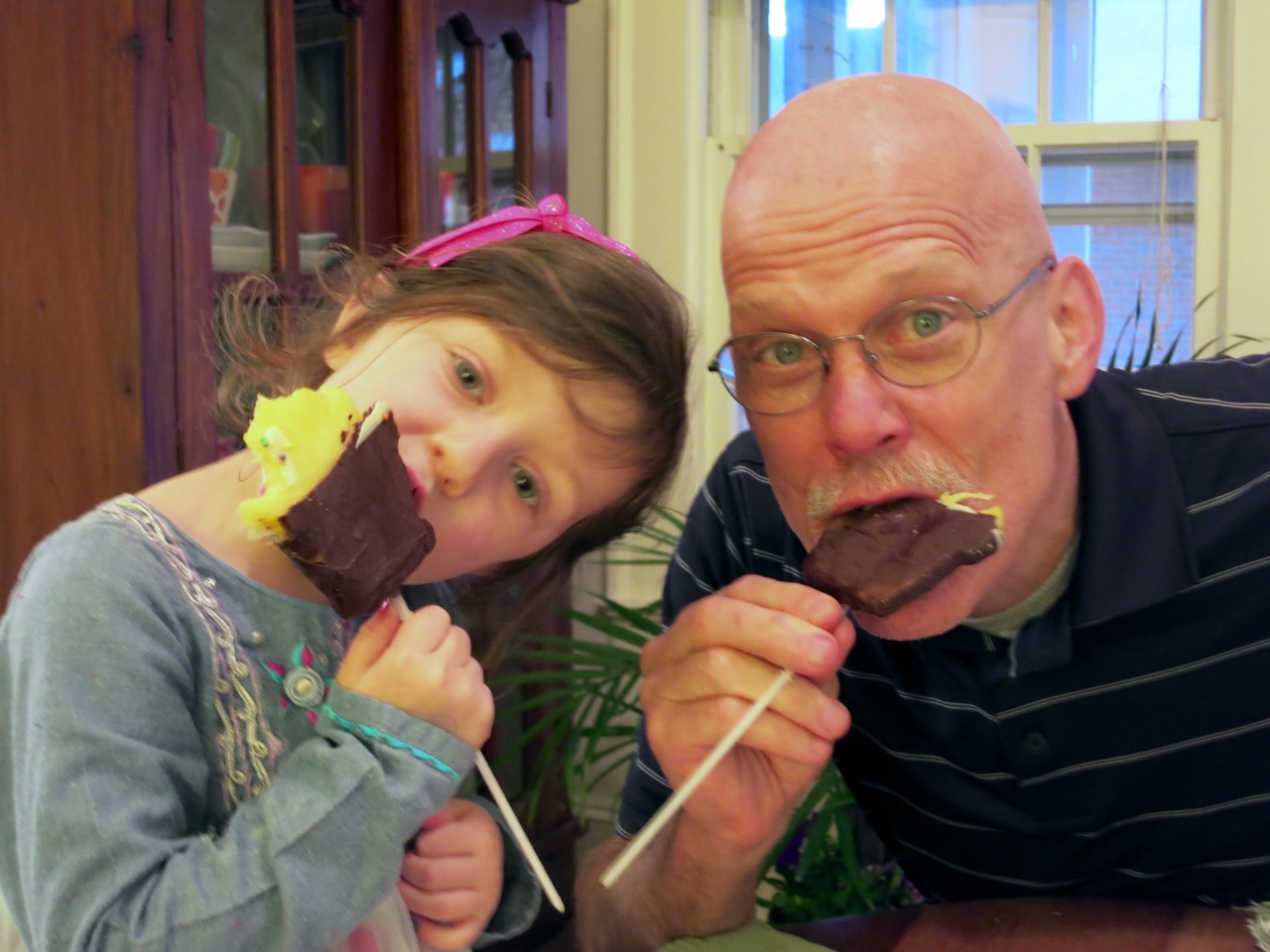 John W.
John enjoys spending time with his grandchildren. He is a photo enthusiast, and likes outdoor activities including biking. He works as a clinical social worker at Lincoln Community Health Center in Durham. He lives with his wife, Maria Teresa.
Planning, Design, and Development Elected Representative With a varied background in landscape architecture, construction, business and nonprofit management, Katy is dedicated to fostering innovative approaches to creating communities which integrate low-impact development with restorative agriculture and land conservation. She grew up as a "free-range" child on a small 100-acre farm near Atlanta, GA learning skills such as gardening, canning, animal husbandry, butchering (chickens), sewing, basic mechanics, and carpentry from her grandparents. Katy holds a degree in Landscape Architecture from the University of Georgia, and has previously held professional licenses in real estate and commercial construction. She has worked as a civil engineering technician, onsite construction superintendent for multifamily communities, and senior VP for a national real estate development firm. In the latter role, she was responsible for pre-development activities including land acquisition, feasibility, permitting, rezoning, and coordination of design professionals. She co-founded and managed a Raleigh-based software company with her husband for almost 10 years, which was named as one of the Triangle's "Fast 50" fastest growing private companies. After that, Katy served as statewide outreach coordinator for the NC Solar Center (now the NC Clean Energy Technology Center) at NCSU, and later as executive director for Sustainable North Carolina.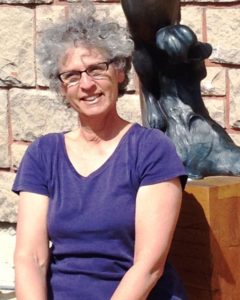 Lisa B.
I moved to Chapel Hill from NYC in 1983 and have lived more than half of my life in North Carolina. In my adopted home I raised a son and lost a marriage. I have had the privilege of getting to know many older adults through my work as a social worker with the Orange County Dept. on Aging. Visiting in their homes and listing to their stories helps me feel rooted in Orange County. Some of what gives me energy is making music (mostly singing with others), observing nature, being courageous in relationships, and listening. The Common Ground Ecovillage circle meetings, structured by Sociocracy, are teaching me the joys of simply listening to others.
Lizel T.
Hola! I have been blessed in many ways; as a woman, mother, and as part of the Hispanic culture. I moved from Puerto Rico many years ago as a member of a military family. I have been a school teacher for more than twenty six years and I currently teach Spanish as a second language in a public school in Virginia. I love to share my knowledge and experiences as a leader of different groups in our society. I love nature! I enjoy spending time surrounded by trees, land, sun, and birds. I am passionate about reading and learning.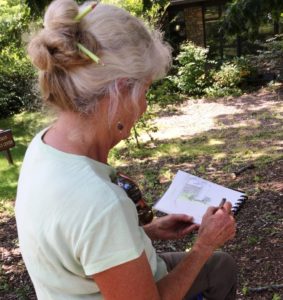 Margret M.

Land Stewardship Circle Elected Representative I have been involved with Common Ground Ecovillage since 2015, when my husband Jeffry and I were given a tour of the land and subsequently fell in love with it. I serve on the Land Stewardship Circle, which guarantees I keep up with all things land-related, both positive (trails, wildflowers, workdays) and negative (exotic invasives, poison ivy, trash clean-up). For the last couple years Jeffry and I have been very busy farming on a portion of the land and have recently gotten a number of community members involved as well. I have had a life-long interest in both participating in and painting the natural world, and consider myself an informal naturalist and botanical fine artist. I fantasize that some day I will have enough free time to create a series of watercolors documenting this bountiful, beautiful piece of unpaved paradise.cycling and dancing.
Maria Teresa G.
Maria Teresa, together with husband John W., moved to Durham from Omaha in 2015. She enjoys creative ventures of many kinds and outdoor adventures in the beauty of North Carolina. She is grateful for three great sons and being close to one, Felipe, and his wife Casey and their two children, Micaela and Theo. Originally from Cuba, Maria Teresa has enjoyed getting to know some others in the Latino community and volunteering with the Faith ID program. She is an industrial/organizational psychologist and serves as the director of Foundations of Christian Leadership at Leadership Education at Duke Divinity School.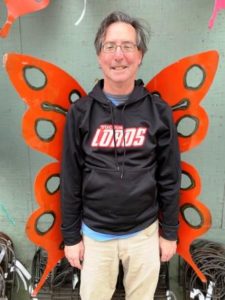 Mike R.
Mike is a wheelchair basketball coach and works a lot with people with disability and sports. He has studied workplace democracy and has lived in both India and Nepal. Mike is a native Californian and has two children. While studying Political Science at UC Irvine, Michael took a class from Prof. Paul Bernstein who had written a book about workplace democracy. When Paul co-founded a program in Social Economy and Social Policy at Boston College Michael earned an MA studying not only workplace democracy but also worker ownership and cooperatives. This has been a theme throughout Michael's life. Wanting to participate as a Common Ground member is a natural extension of his life philosophy.
Paul V.
Financial and Legal Circle Operational Leader. While Paul is trained as an applied demographer and statistician, his passions regarding intentional communities run deep. He recalls being instantly captivated by the idea in 1972 when the magazines Comunitas and Communities first hit the shelves of alternative book stores. Despite this tug toward communitarian living, he embarked instead on a conventional family life and a long career. For 30 years, his professional activities mostly were related to his role as a faculty member in the Department of Community and Environmental Sociology at the University of Wisconsin. In 2008 he took a part-time position with UNC's famed Odum Institute for Research in Social Science, to consult and teach in the occult arts of spatial econometrics and multilevel modeling. Having failed at retirement twice, Paul finally left university life in 2016. He enjoys visiting Philadelphia where his daughter (Cameron) and her family live, and he's immensely proud of his college-age grandchildren, Declan (21) and Eliza (18) – both students at Swarthmore College. He is married to Hope Horton with whom he happily shares a large home in Mebane, NC with two other members of the Common Ground community. Part of his Common Ground responsibilities involve exploring the financial and legal pathways to establishing a limited-equity housing cooperative (as our home ownership structure) and the joys and challenges of cooperative living ("cohouseholding").
Randy D.

Randy's lived locally since the late 1960s which includes residing in a cohousing community for 23 years. He currently works in local government where he has enjoyed being involved in projects about local creeks, climate resilience and action, and other eco/environmental initiatives. Some interests/hobbies include: permaculture; natural building; beekeeping; local food; renewable energy; alternative transportation (meaning alternatives to fossil fuels, and driving); appropriate gadgets and gizmos (solar ovens, portable chicken coops, wood fired hot tubs, solar dehydrators, bike blenders…..); sharing stuff, responsibilities, decisions, and life in general; singing; and alternatives to power over, winner/loser, plutocratic, and hypertechnocratic paradigms. He's been involved with Common Ground since the spring of 2014, with a few highlights being: building a little cob hut; beekeeping; care of the forest (aka, the "Wood Wide Web" project); making a short video; and serving initially on the PDD circle and more recently on the Land Stewardship Circle.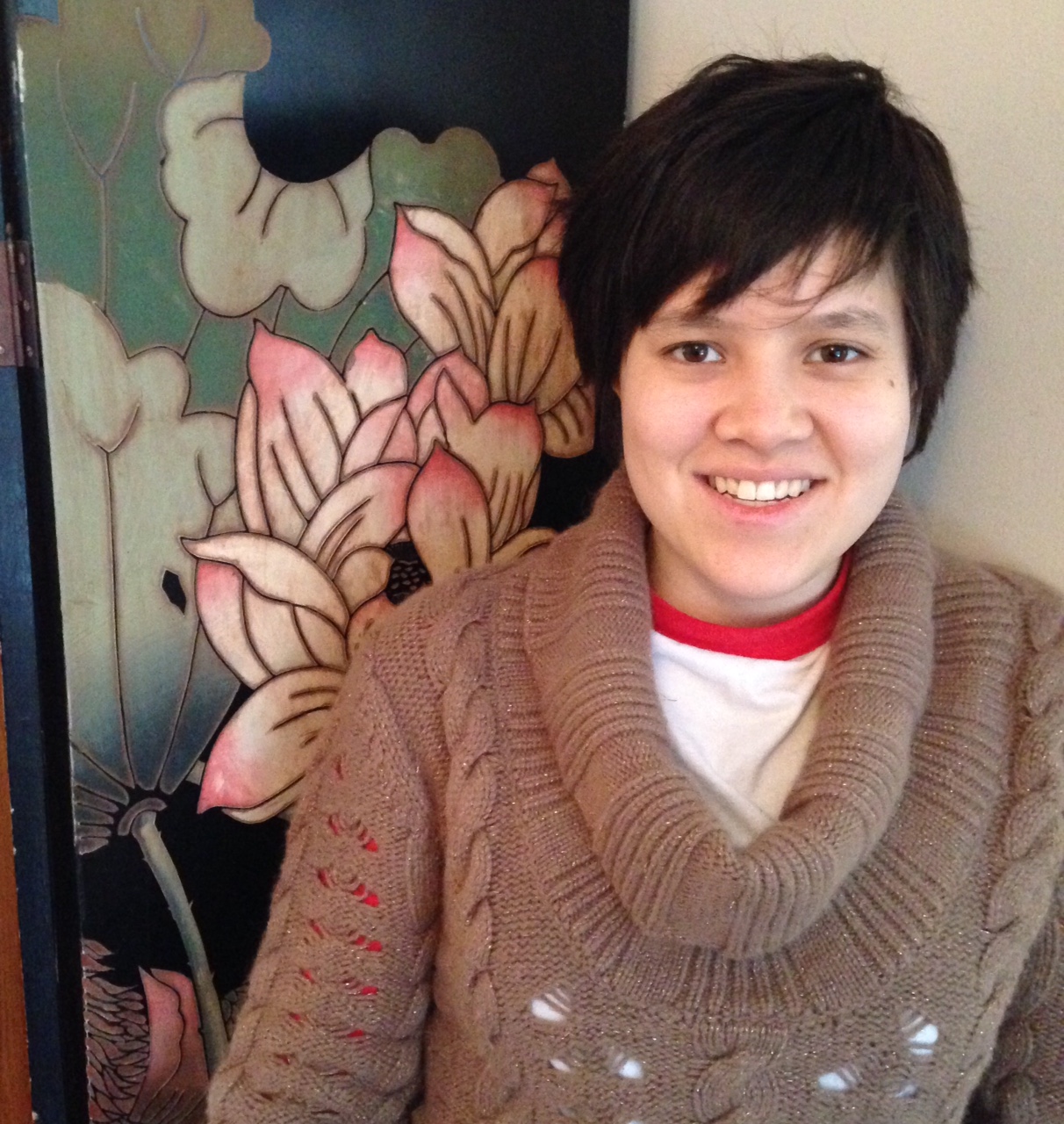 Rita B-C.
Membership & Marketing Circle Operational Leader, Rita currently resides in Raleigh with two great housemates. She's been involved in Common Ground Ecovillage since 2013 and finds it a fulfilling way to spend her time. Having felt for a while more a consumer than a producer, she's interested in creating a way of life that improves the world. Other things she enjoys doing are playing board games with her boyfriend, and spending time with her parents and their chocolate lab.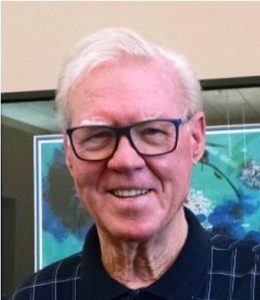 Terry O'Keefe
I guess I have lived what most people would think of as a peripatetic life. Meaning, I have wandered too much and too far, and changed paths too often. But it has also been interesting and fun, and more is yet to come. The things that I have loved the most include the world of business (in its better days); a couple of rounds of entrepreneurship; dabbling in NY politics; discovering an entirely new world at the Findhorn Foundation in Scotland; spending five years at the Sirius Community in Massachusetts; a gift for writing that that did not show up until later in my life; a devotion to the Brooklyn Dodgers in my youth, and to UConn Women's Basketball as I age. Here's what moves me now. I was part of a generation that was blessed to see the best of 20th century America, with its massive upward mobility, a flowering middle class, the high-water mark of capitalism and perhaps of American democracy as well. And, of course, the incredible waves of social change that not long ago seemed almost inconceivable. And then we all watched as much of the progress and shared prosperity started – in Paul Simon's words – "slip-sliding away." It feels now like a swift decline of the old, and the promise of something entirely new. I believe that a huge shift is almost here, and that intentional community living will be at the heart of it. That's why I think it is really special to be part of the birthing of Common Ground Ecovillage.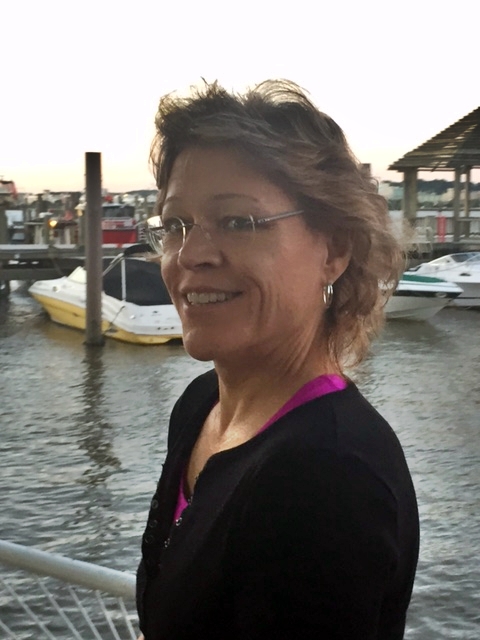 Vanessa G.
My first 17 years of life were spent in the Hudson River valley of New York. The next 20 years of my life were spent in the Phoenix metropolitan area where as the care-giver and aide to a quadriplegic artist I was introduced to the healing arts; this launched my practice as a licensed massage therapist where after many successful years I realized I needed to generate my livelihood using my head instead of my back. I graduated from Arizona State University in 2002 with my BS in Mechanical Engineering. In 2003 I relocated to Northern VA where I live and work today. My interest in intentional community led me to Common Ground in 2015. I look forward to my continued involvement in supporting Common Ground in all ways possible as opportunities and resources permit.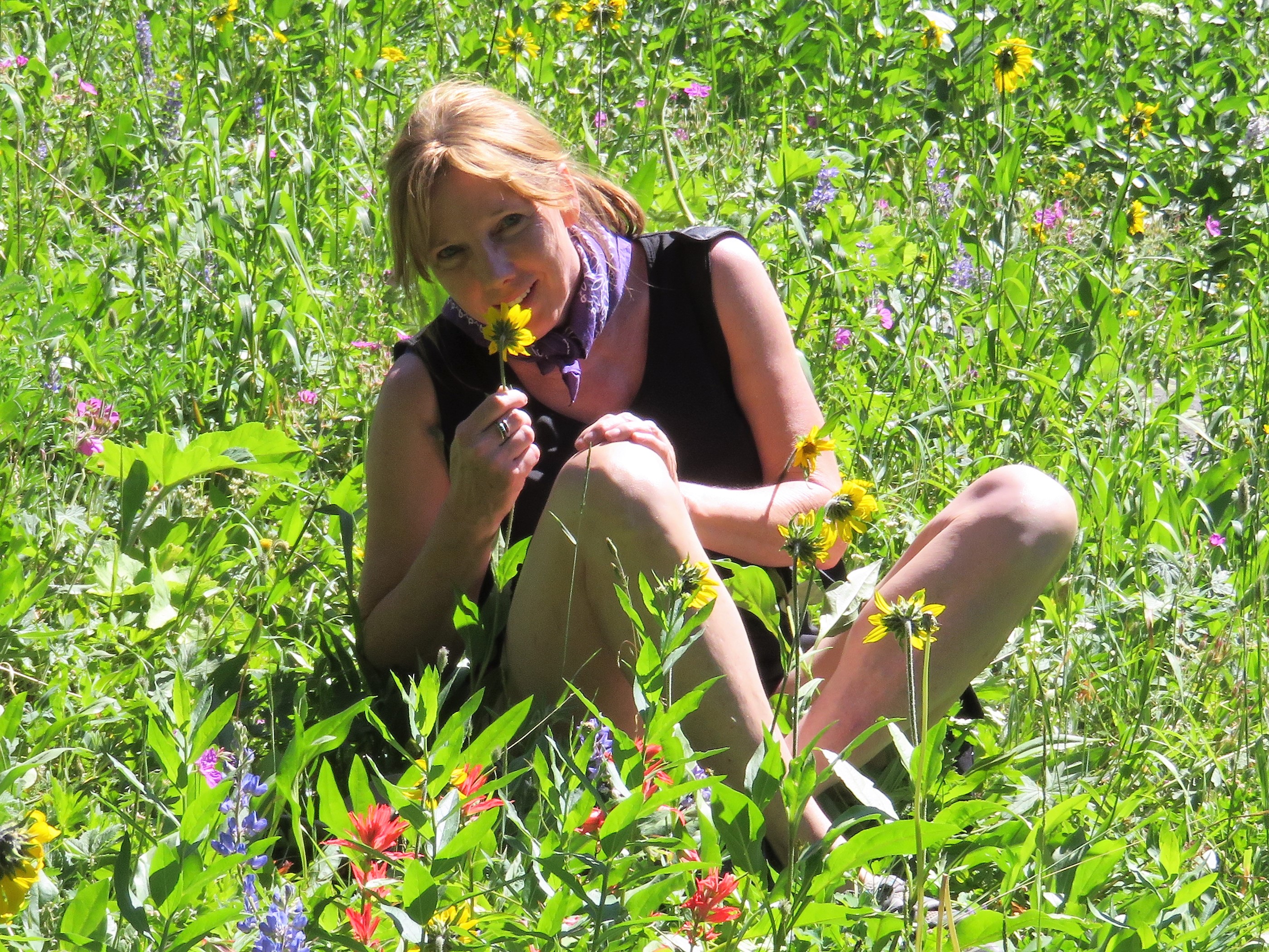 Virginia P.
Land Stewardship Circle. I grew up in a large urban area where most of my adventures into the wild consisted of either sitting near the top of the large sweetgum tree in my backyard or walking the woods on my grandparent's farm in rural Mississippi. I delayed my stint in college to work with a zoo veterinarian at the Memphis Zoological Park. During my years working at the zoo, I became involved in numerous research projects involving endangered and threatened species. The most significant of which was working on a breeding project involving the Przewalski's horse, extinct in the wild at the time. Though still endangered, there are now breeding herds roaming their native habitat and I like to think that I played a part in that achievement. I received a BS in Wildlife and Fisheries Science with minor studies in Forestry in 1985. I have a 20-year-old daughter who attends the University of North Carolina in Chapel Hill where she is majoring in Environmental Studies and Sustainable Living. She plans to volunteer in the Peace Corp prior to attending law school with a focus in environmental law. I enjoy being proud of my daughter, walking in the woods, backpacking, cycling, kayaking, digging in the dirt, and listening to music (though I have attended many live musical performances, my greatest lament is that I will never get to see Janis Joplin in concert).