Common Ground Ecovillage Calendar/Newsletter*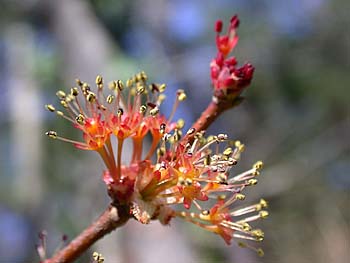 Dear friends,
Spring is coming at its usual unsteady pace.  Some days, blustery wind blows warm and thick; other days dawn with a twist of frost in the air and ice underfoot.  Spring reminds us that no progress is linear or without risk.  Sometimes, like oak leaves still encased in buds, you can hold tight; sometimes, like the red maple trees, it's time to burst out of what confines you and give your gifts of beauty and aliveness, whatever may come.
We're doing a bit of each at CGEV this Spring. Waiting for YOU to invest in this vision and say YES to co-creating a life-giving space for generations to come. AND, bursting with activities, ideas, projects, to connect us with each other and the land to bring about the vision of an agrarian ecovillage that will address the imperatives of our time.
Well, it takes a village to build one and you are just in time.  May this Calendar/Newsletter inspire you to show up, pitch in, and experience community-in-motion.  We'll be welcoming you.
Your friends at Common Ground Ecovillage
P.S. For those of you who contributed photos for this calendar, apologies if you were not credited–Hope lost track!
*https://www.commonground.eco/wp-content/uploads/2022/03/Alert-April-2022-Calendar.pdf